Plant 1 is designed to offer landscape contractors a viable source for quality landscape supplies at a fair price and a convenient location.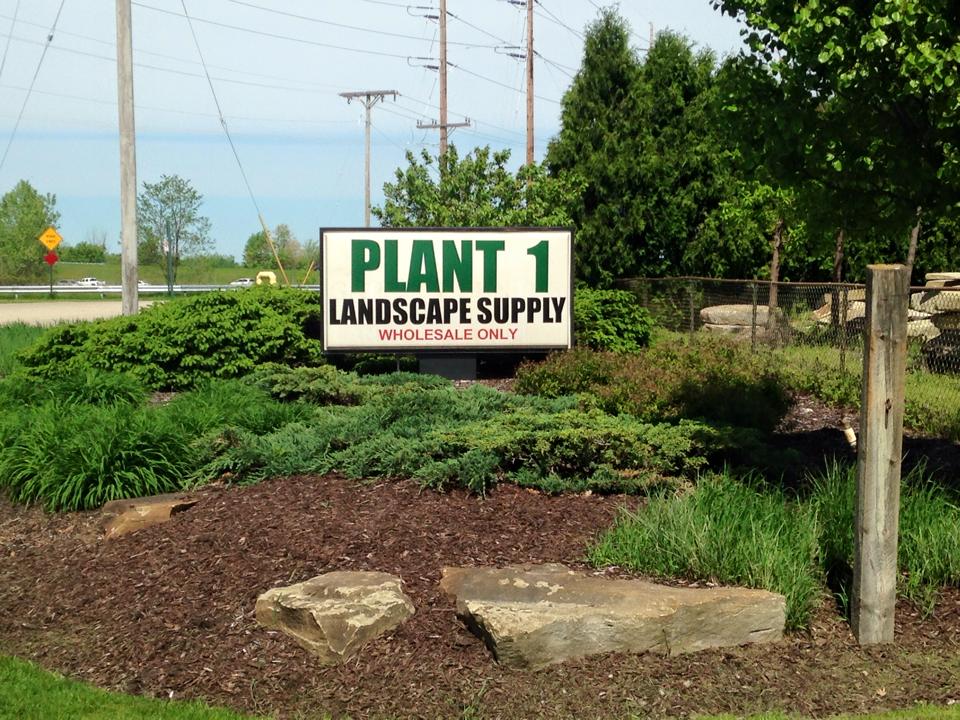 BUSINESS HOURS
March
Monday – Friday  8 am – 4 pm
Saturday CLOSED
April – May
Monday – Friday  7 am – 5 pm
June – September
Monday – Friday  7 am – 5 pm
October – November
Monday – Friday  8 am – 4 pm
Closed Sundays
CUSTOMER REQUIREMENTS:
All landscape contractors who wish to purchase from Plant 1 must be actively involved in the industry, and must hold a NURSERY STOCK DEALERS LICENSE. NO EXCEPTIONS.
Plant 1 reserves the right to deny sales to contractors who do not meet customer requirements.
TAGGING POLICY:
Plant 1 customers may tag plant material. Please place company name and date  on tags. Use a large quantity of tagging ribbon to ensure that our employees and other customers notice your tags.
We will hold your tagged plants for 14 days . After 14 days, the plants will be returned to inventory.

PAYMENT POLICY:
All sales are on a COD basis until credit has been approved. Cash, authorized business checks, MasterCard and Visa are accepted. Completed and signed credit applications may be submitted to the Accounting Department for consideration. For customer with approved credit, payment is due according to the terms printed on your invoice. Past-due accounts will be subject to a late payment charge of 2% per month of the delinquent balance. All returned checks will be subject to a $35.00 fee. Sixty (60) days after an invoice is not paid, we will consider the account delinquent and refuse any further credit.
SALES TAX POLICY:
For all purchases, a current State or Federal Sales Tax Exemption Certification is required or sales tax will be charged.
DATED INFORMATION:
Items listed on this website do not necessarily represent the entire inventory of Plant 1, nor do we guarantee to have all listed items in stock at all times.
SPECIAL ORDERS:
Plant 1 will attempt to find special sizes or particular varieties of plants for our customers. We guarantee to ship a special order to the purchaser based on a signed purchase agreement. A 50% prepayment is required to secure a special order. We will not be held liable for any dispute concerning sizes or prices of material that meet the purchase agreement. Special orders are also subject to Restocking Fee and Delivery Terms.
DIRECT SHIPPING:
Direct shipping of some items is available. Please contact us for pricing, availability, and terms.

DELIVERY POLICY:
Delivery is available upon request. Please contact us for a price quote. Inspection of plant material must take place at the time of delivery. Any damage or complaints must be noted on the delivery receipt. Damaged or unsatisfactory product should remain on the delivery truck to be returned to Plant 1. Plant 1 will not be held liable for pick up of unsatisfactory or damaged goods after delivery is accepted.

WARRANTY POLICY:
Plant 1, guarantees all green goods to be true to name and in good condition at purchase. Plant 1 does not guarantee plant viability after the sale.

WE ARE MEMBERS OF THE FOLLOWING PROFESSIONAL TRADE ASSOCIATIONS:
Association of Grand Rapids Landscape Professionals